Live to drive
Does 100 octane course through your veins?
Is your idea of the perfect weekend nailing the apex on a racetrack?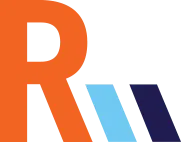 We specialize in connecting car enthusiasts with thrilling performance vehicles. Our inventory of quality pre-owned automobiles include impeccably maintained Porsches, Lamborghinis, BMWs and other premier brands. View our inventory online or visit our Bay Area showroom for the full enthusiast automobile experience!
Real-time inventory
Explore our latest selection of exceptional pre-owned vehicles, including impeccably maintained Porsches, Lamborghinis, BMWs and more.
Service and Maintenance
Keep your car in pristine condition with our wide range of mechanical and detailing services at our Bay Area location.
News and Events
Discover what's new and noteworthy at our Bay Area dealership and shop. Keep current with useful auto news and tips. Be the first to hear about upcoming events.
About Response Motors
Response Motors was founded in 2015 by an automotive engineer and car enthusiast with decades of experience building, driving, racing and restoring performance vehicles. Our Bay Area location is a hub for enthusiasts with a full-service shop, detailing bay, and dealership that specializes in pre-owned, impeccably maintained cars. Our shop offers repair, reconditioning and detailing services, and is proud to be a recommended installer of Fabspeed parts.
We look forward in working with you!