Make your car
shine from the inside out
Response Motors has decades of experience in concourse-level detailing and reconditioning. Detailing is an art that takes years to master. It takes hundreds of hours behind the polisher to understand the nuances of paint correction and restoration.
Detailing

at Response Motors
Paint Correction Services
Sold as packages and include full interior detail (steam cleaning, carpet cleaning,
leather cleaning/conditioning) AND engine bay detail
One-step paint correction and ceramic coating
$1,200*
Three-step paint correction and ceramic coating
$1,800*
*Additional $250 for Sedans/SUVs/Trucks or black paint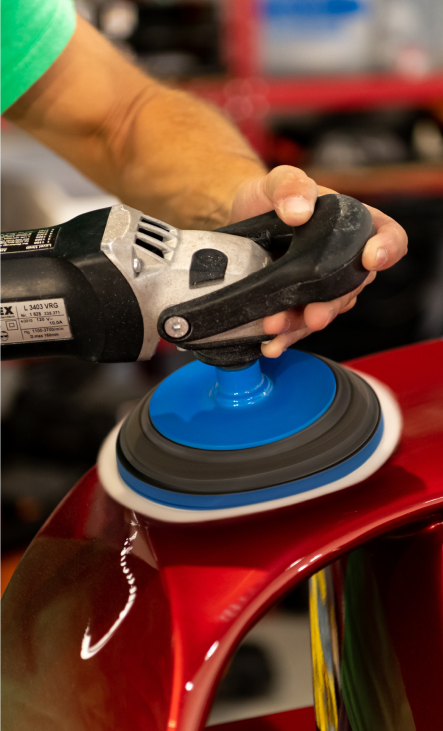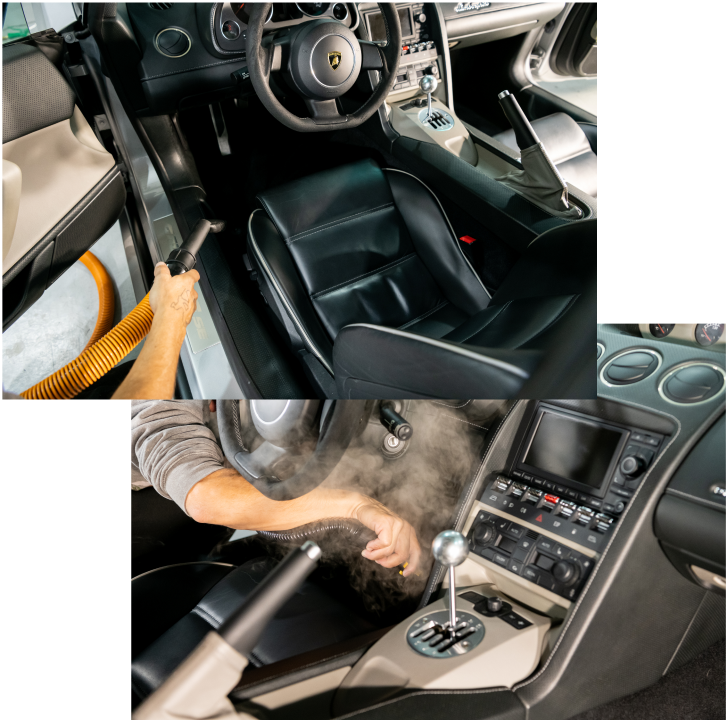 Paint Protection Film Install
Peter M
I purchased a 996TT from Response Motors (Graham) over a year ago and this company is top-notch. There was absolutely no pressure and closing out the deal (and all the paperwork) was easy and quick. Prices are also fair. I've since brought the car in for maintenance and upgrades. The Response Motors Service team (Melissa and Nick) installed an aftermarket wing (with paint match), and a couple of go-fast goodies and everything is working as expected and looks great. They kept me in the loop throughout the upgrade process/maintenance. Thanks, RESMO!
Peter M
Diane B
I was referred to Response Motors by a customer on Rennlist. We've been searching for a 997S cabriolet with a manual in gray for six months. Contacted dealers up and down the west coast. We even missed out on two cars at Response Motors because they sold before we had a chance. Graham, the owner, remembered us and the car we wanted. He contacted us a month later when the "Exact" car we wanted came in. We almost settled but Graham came through. The car was inspected with all issues resolved plus the car was serviced and impeccably prepared for delivery. We Love our 08 997s Cab. If you are looking for a Porsche this is the place!
Diane B
Kambiz V
I live in DALLAS and have been looking for a RS60 for a while now. Given they're a limited edition Boxter, it's hard to find the right car locally, so when I came across this beauty online at Response Motors I decided to look into it. Graham responded to my inquiry quickly and thoroughly. Still, I didn't think I'd make a purchase like this sight unseen, but I did, and very happy I did so! I just can't say enough good things about this company and Graham in particular! He's honest and very fair to deal with. He not only sold the car at a fair price but arranged for delivery and an extended warranty at very reasonable costs. I've had the car for a month now and thoroughly enjoying it! It arrived on time and as advertised. It looks and drives like it just rolled off the assembly line! I would not hesitate to buy my next Porsche from Response Motors and would recommend them to anyone in the country!
Kambiz V
Shuo Z
By far my best car-buying experience in 40 years. Fair, transparent price. No awkward back & forth with the "secret boss". People here really care about building long-term relationships with their customers since they cater to a special crowd. Yanni was my sales guy, nice, friendly, and honest, didn't try to sell me stuff that I didn't need. I will be taking my cars here for service in the future.
Shuo Z
Jules H
I recently purchased a 2013 Porsche 911 from Graham at Response. This was one of the best car-buying experiences I've had. They are open during the evenings which works with my schedule. Graham has a lot of passion for all the vehicles that come through his doors, explaining their history and unique details. After the purchase, we needed to repair some screw holes in the bumper caused by the front license plate. Response removed the bumper and coordinated this work with a nearby body shop at no charge. Top-notch service! Highly recommend buying/selling beautiful vehicles.
Jules H
John G
I recently purchased a 996 C4S from Response Motors. Initially, I sent an email requesting more information about the car and I promptly received a huge jacket of information along with a slew of highly detailed photographs. After reviewing the documentation and telephoning Graham, we were able to work a sight-unseen deal. Every piece of information Graham provided was accurate and I ended up with the nicest 996 I've ever seen. I would have zero reservations about buying from Response Motors again! Great product and customer support.
John G
Best Multi Brand Car Repair Service
Get Detailing
At Response Motors we have an expert team of detailing professionals with decades of experience clearing, restoring, and detailing some of the world's most exclusive cars. Whether you're looking for paint correction, ceramic coatings, PPF install, concourse level detailing, or just a freshen-up, let Response Motors take care of your investment like it is one of our own.