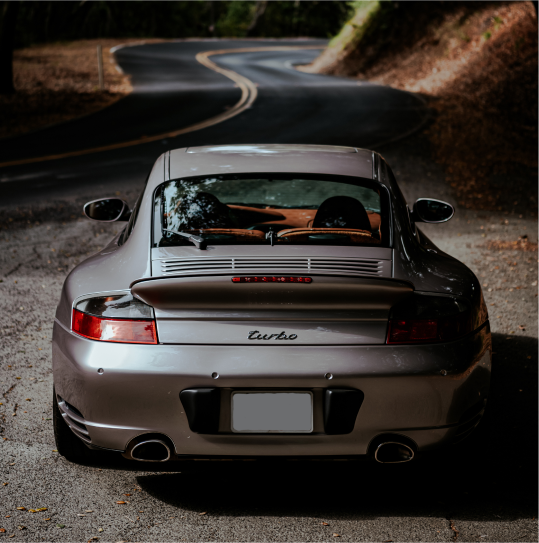 Owning a Porsche is a testament to one's appreciation for precision engineering and unparalleled performance. At Response Motors, we understand the intricacies and nuances that come with every Porsche model. Whether you're seeking routine maintenance or preparing for a thrilling track day, our team is here to ensure your Porsche performs at its peak.
Our dedicated staff of automotive engineers and technicians are not just professionals; they're enthusiasts. With extensive knowledge gained from racing and working on high-performance vehicles, they bring a passion to their work that's hard to match. Led by our founder, a university-trained and industry-seasoned automotive engineer with a penchant for racing, we treat every Porsche that enters our facility as a masterpiece deserving the utmost care.
At Response Motors, we don't just service cars; we share your passion for them. Trust us to provide the quality, trustworthy work and repairs that your Porsche deserves.
Track Day Inspection and Prep
Clutch and Transmission Service including PDK flush/reset
964/993/996/997+ Engine Rebuilds
Engine Diagnostic and Repair
Convertible top tension strap repairs: 986 & 987
Fluid sample collection & condition reports [Blackstone analysis]
Bore scoring inspection available
Pre-purchase/used car inspections
When to get your Porsche serviced
Owning a Porsche is a unique experience, blending luxury with performance. To ensure that your Porsche continues to deliver the exhilarating drive it's renowned for, regular maintenance is crucial. Here's a general guide on when to bring in your Porsche for service, some mileage and time requirements may be different depending on your specific model: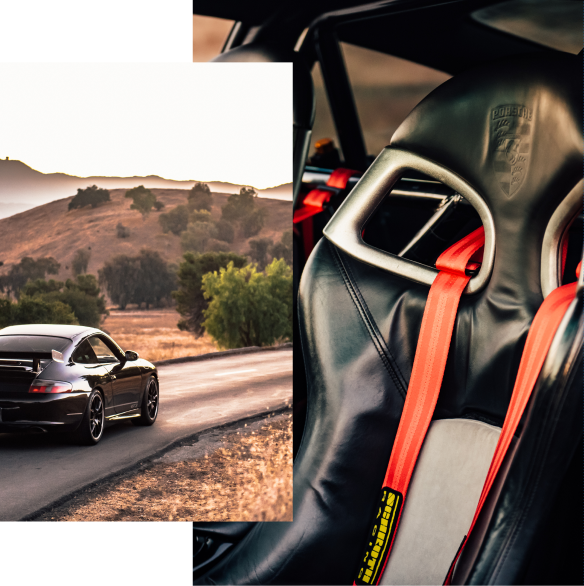 Mileage-Based Porsche Service
Minor Service
(10,000 miles or 1 year):
This includes oil and filter changes, brake checks, and tire inspections.
Intermediate Service
(20,000 miles or 2 years):
In addition to the minor service checks, this includes air filter replacement and brake fluid exchange.
Major Service
(40,000 miles or 4 years):
This comprehensive service includes spark plug replacements, drive belt checks, and fuel filter replacement.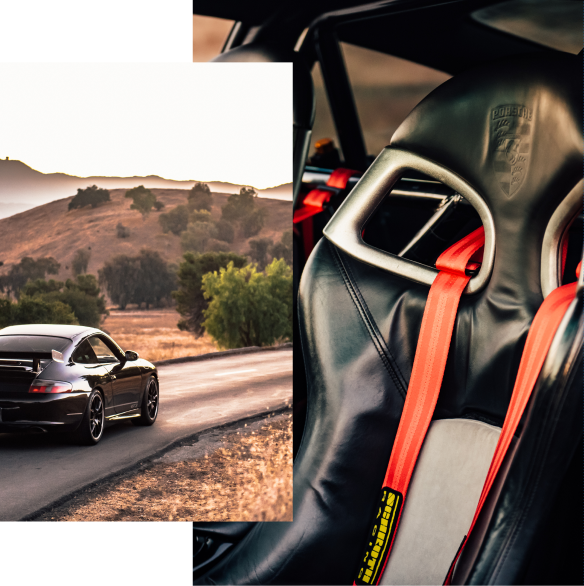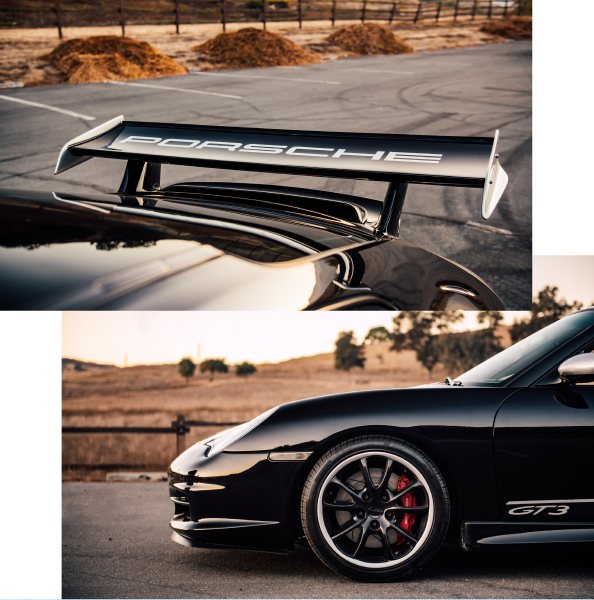 Time-Based Porsche Service
Annually:
It's advisable to bring in your Porsche for a general inspection every year, even if you haven't reached the recommended mileage. This ensures that all systems are functioning optimally.
Every 2 Years:
Brake fluid should be replaced to ensure braking efficiency.
Every 4 Years:
Replace the air conditioning pollen filters to maintain air quality inside the vehicle.
Remember, regular maintenance not only ensures the longevity of your Porsche but also enhances its performance, safety, and resale value. Trust your vehicle with professionals familiar with the intricacies of Porsche engineering for the best care.
Brian W.
Graham also addressed a mechanical issue after the sale without hesitation. He performed the repairs at no cost even though no warranty was implied after the purchase. He has great integrity and stands behind the cars he sells and the services he provides. He also operates a full-service detail shop and repair service with a Porsche-certified mechanic. Graham is a pleasure to work with; very honest and engaging. He really knows cars, especially Porsches.
Brian W.
C.H.
He assisted with a few maintenance items as well on the 911 about 6 months post-purchase and I'm very pleased with the quality of the work and the effort they spent chasing a couple little things that were difficult to track down. His mechanic, detailer, and the rest of his staff are fantastic. These guys love what they do and just speaking with Graham for a few minutes you know he's a serious gear head who knows his stuff. This is the guy you want to work with if you're in the search for a well sorted Porsche (or other sports car, as he frequently has some non-P-cars in stock).
C.H.
John C.
Had the pleasure of working with Nick and Melissa to do the 40k mile service on my 2014 Cayman S today. They are very friendly, professional and clearly passionate about the cars. The post-service report is one of the best I have seen, with photos, plenty of comments -- you can tell they really went through the car. Highly recommend it if you want your Porsche to be well taken care of -- bonus: their showroom is a total eye-candy store.
John C.
Address
2490 Old Middlefield Way
Mountain View, CA 94043
Hours
Monday – Friday 9:00am – 7:00pm
Saturday – Sunday 10:00am – 5:00pm
Get Service
With quality parts to meet every budget and friendly staff trained to make your visit informative and hassle free.