The 2016 Porsche Cayman GT4 is a true masterclass in automotive engineering, designed specifically to turn heads and capture hearts. This sleek offering from Porsche is ideal for getting groceries, carving canyons, or getting out to your local track day. A favorite among car enthusiasts, this is the ultimate triple-threat!
With a driving experience that leads a lasting impression, the GT4 is a versatile piece of machinery thanks to a well-tuned harmony of performance and design.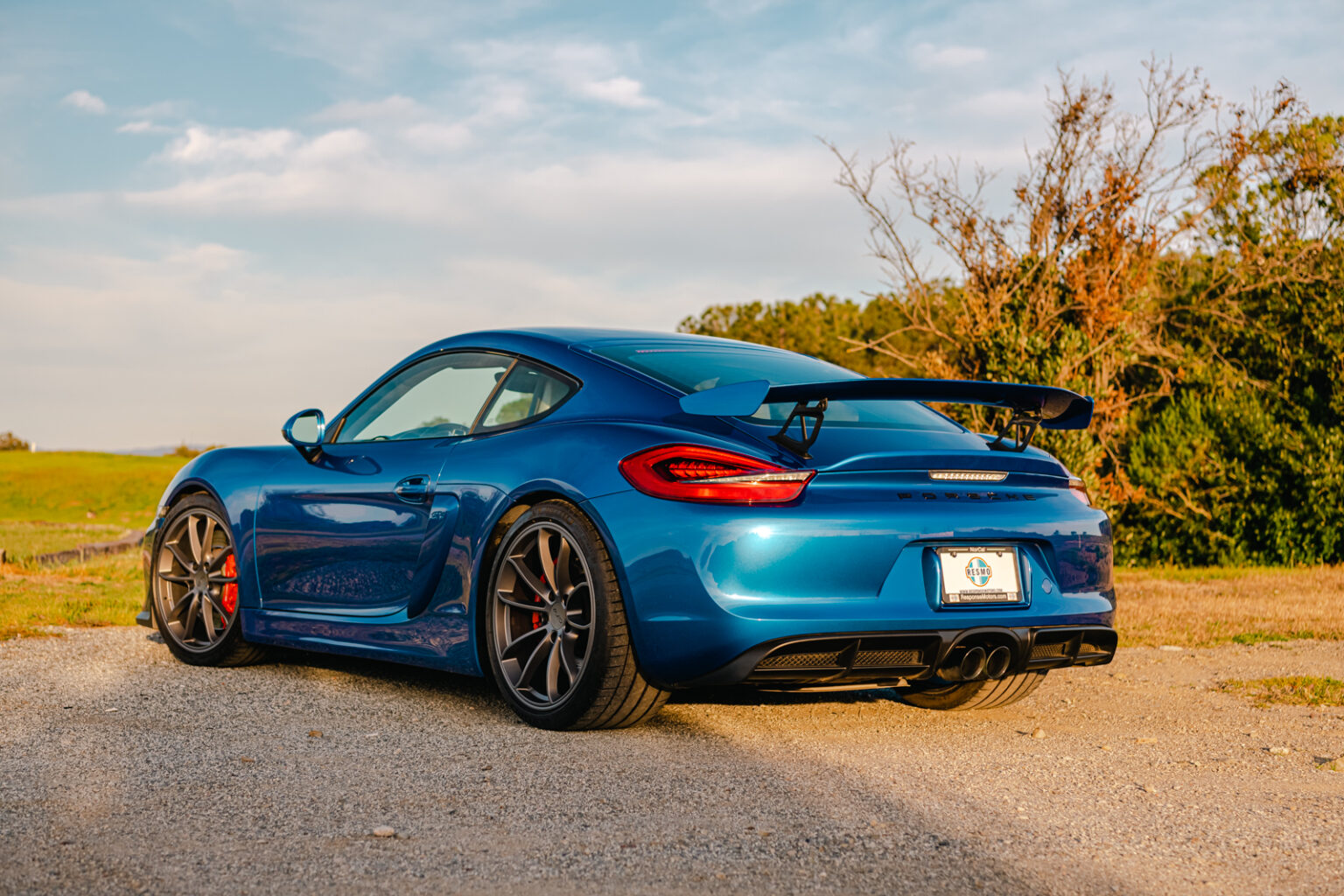 The Sapphire Blue Metallic really turns heads and absolutely gleams in direct sunlight. This deep, lustrous shade of blue is both sophisticated and sporty, perfectly complementing the Cayman GT4's aggressive lines and curves. Paired with the black wing stands, everything about this seems right.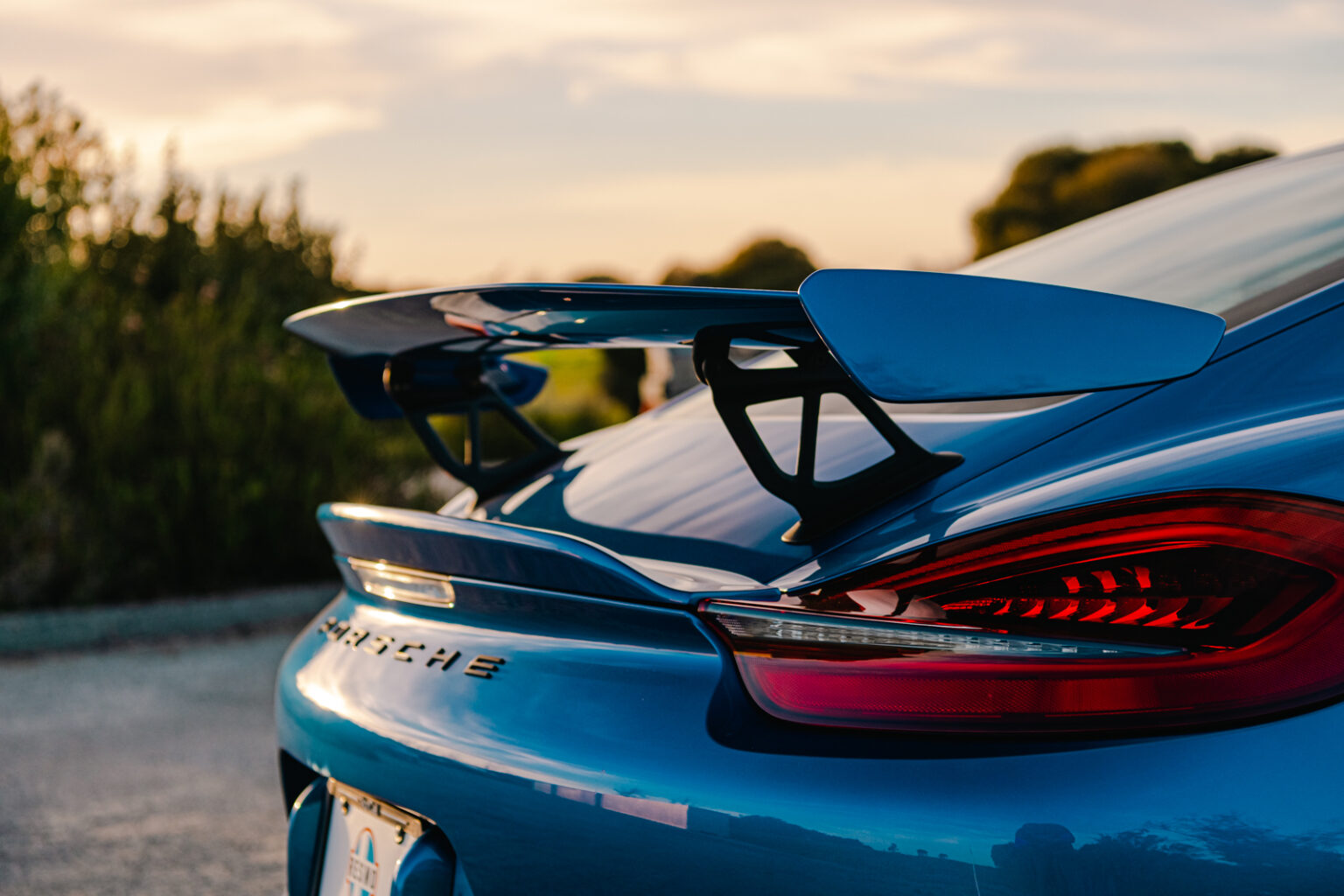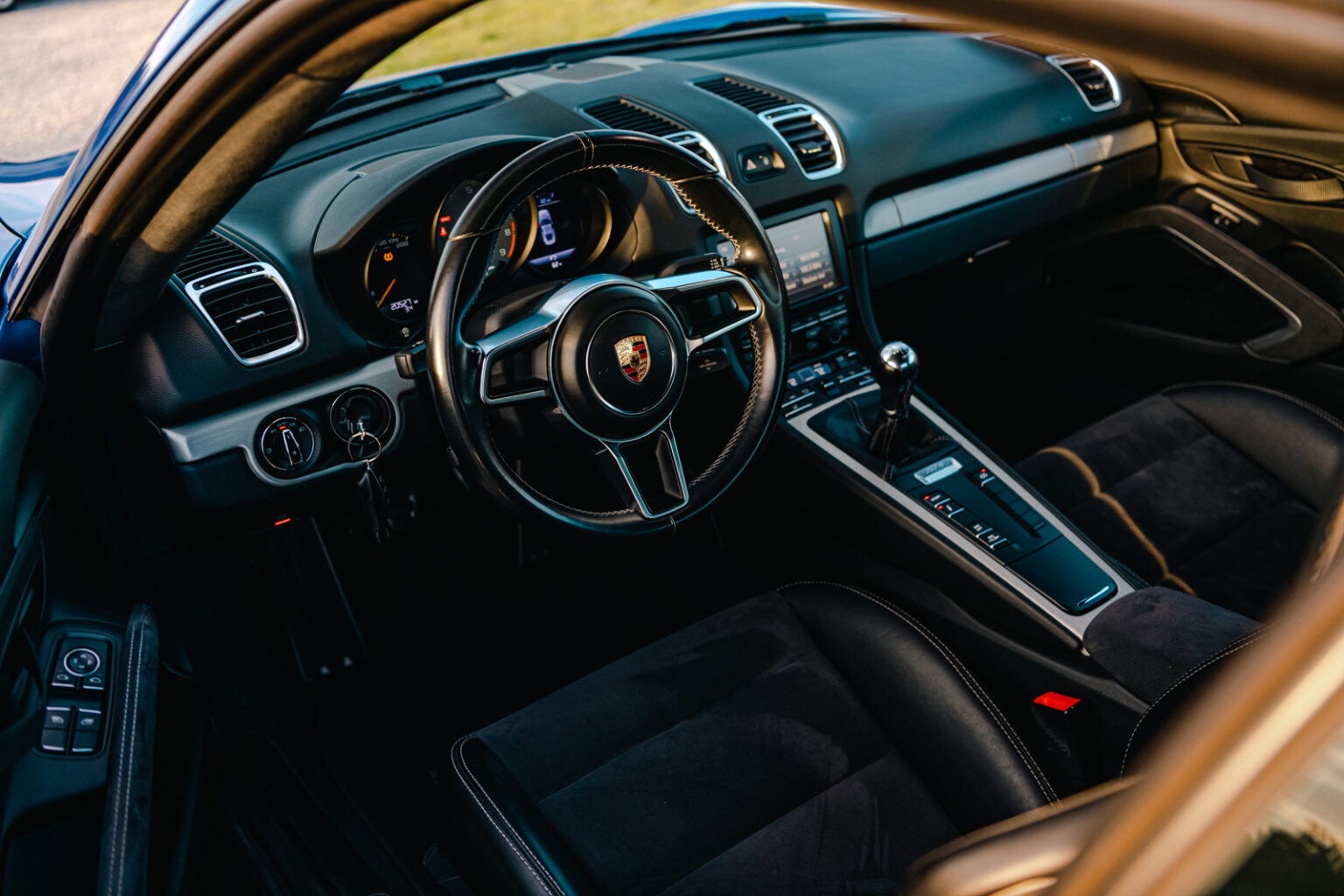 In the cockpit, the elegance and attention to detail shines through with the steering wheel wrapped in smooth black leather along with the high-quality black leatherette upholstery with Alcantara inserts. The platinum grey stitching featured here provides a subtle, yet elegant contrast, continuing Porsche's attention to detail and commitment to creating an upscale atmosphere for both driver and passenger.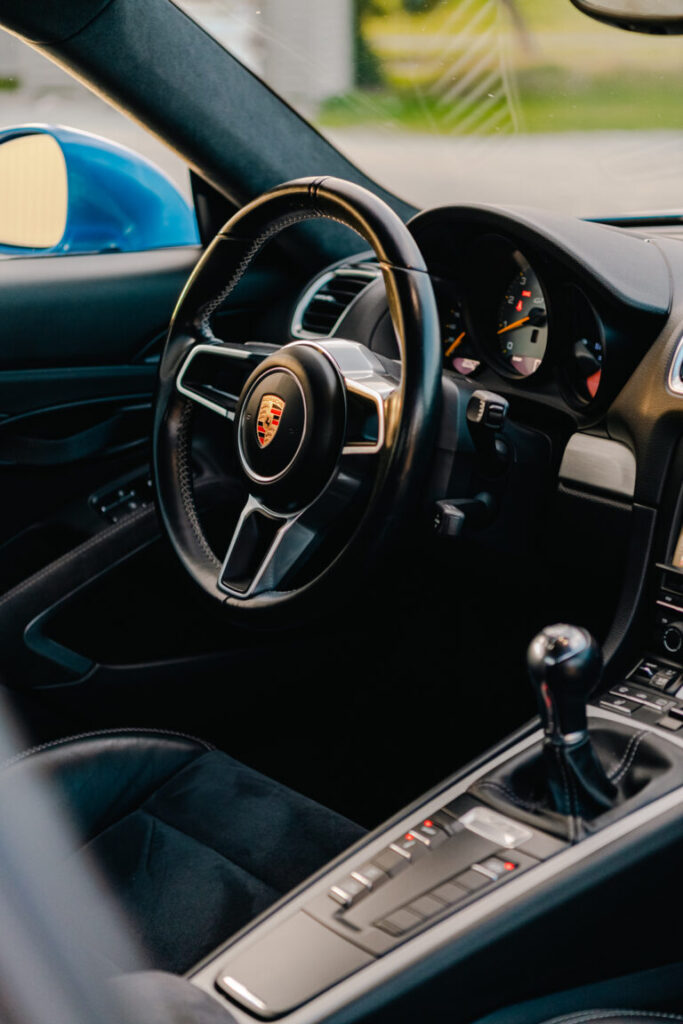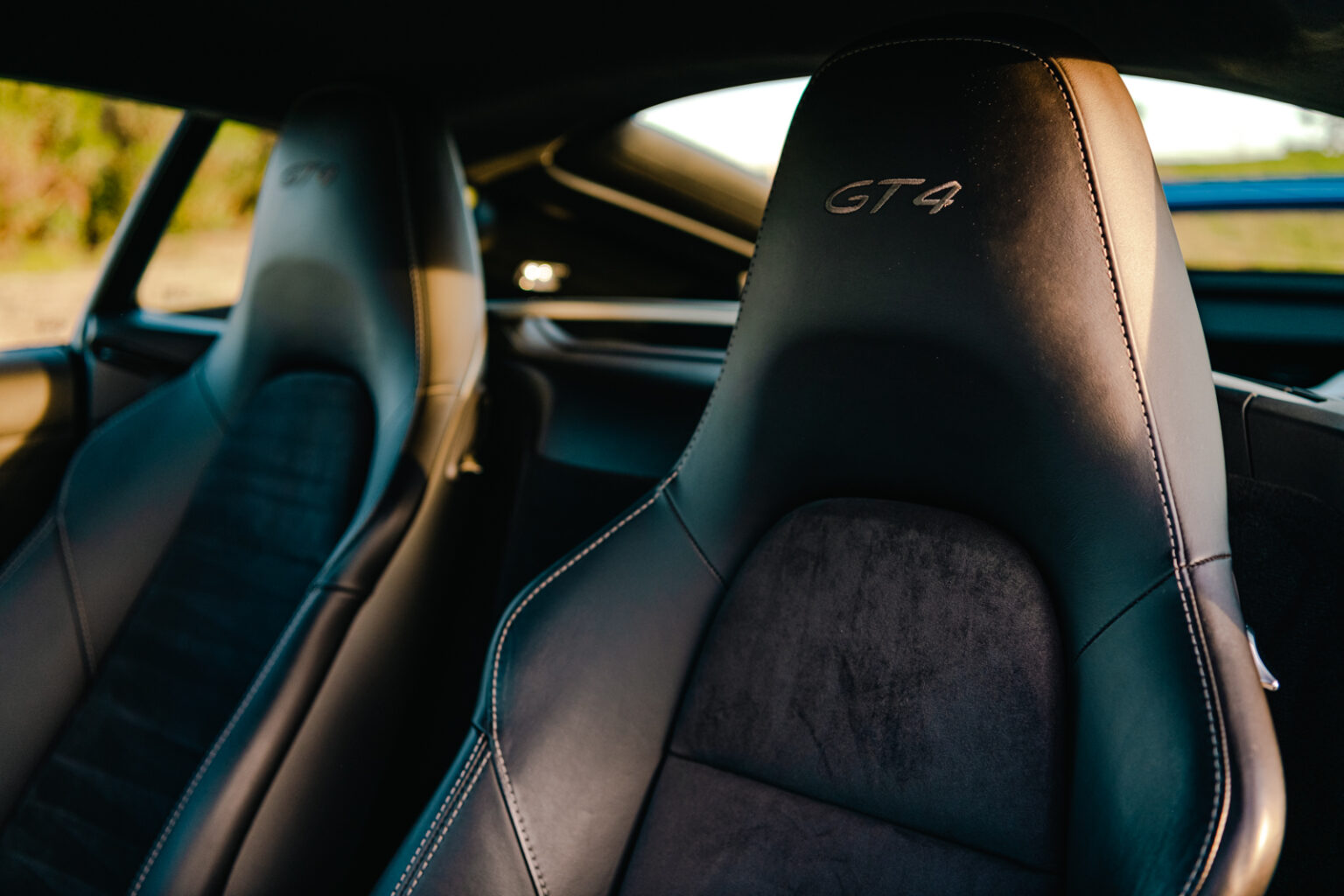 While the PDK has certainly been a choice for many track junkies and those who cannot be bothered manually shifting gears in their cars, the six-speed transmission is a breath of fresh air for the driving purist. While there is something to be said about quick shifts for faster lap times, the public roads and canyons are not experienced with lap times, but rather with the spirit of the drive. One can argue this is the connection between car and driver, and why wouldn't you want to feel connected with the GT4?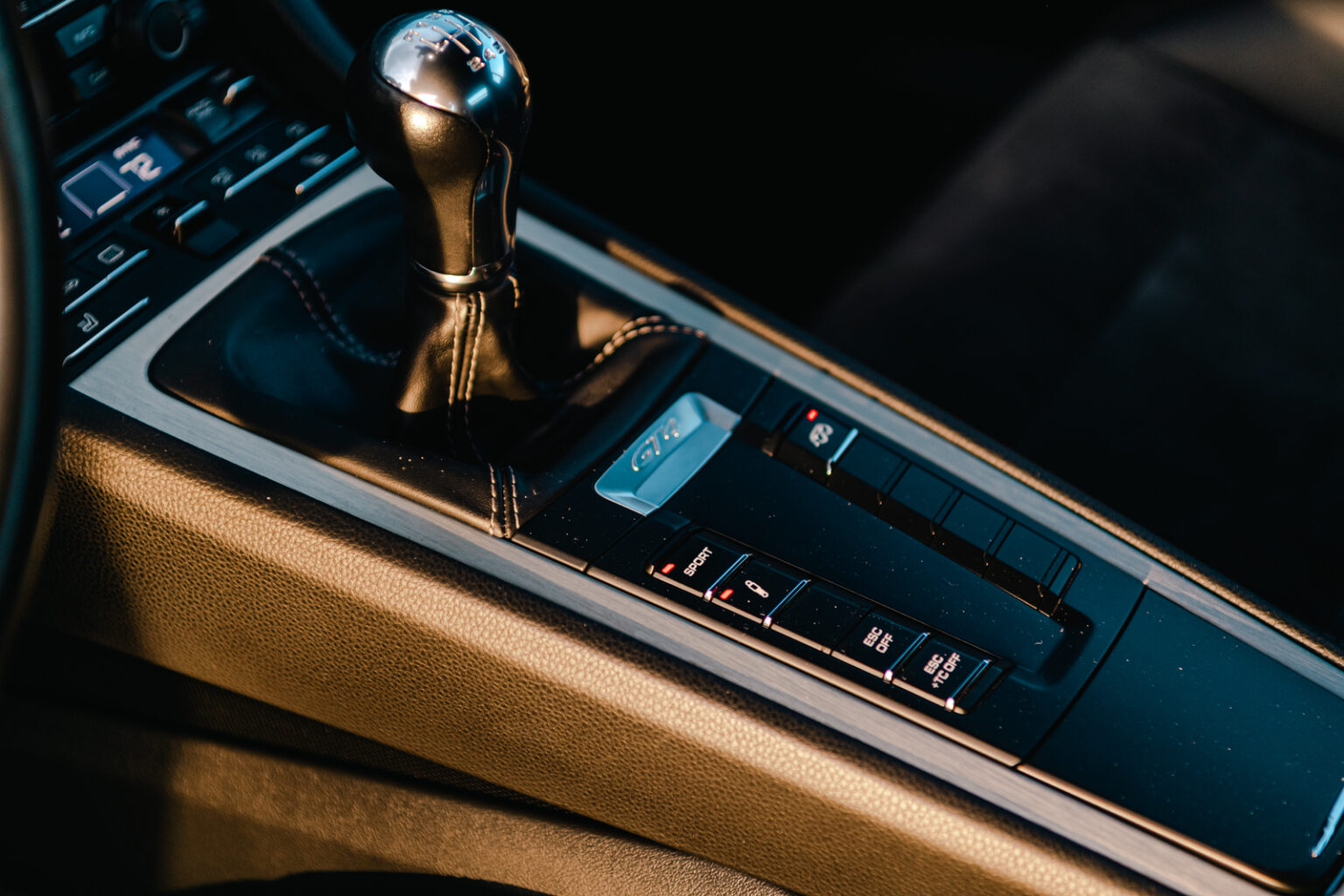 The 2016 Porsche Cayman GT4 has it all: exceptional performance, unmatched versatility, and striking design elements that that command attention. With its potent combination of street, canyon, and track prowess, the Cayman GT4 is a car that will never cease to thrill and excite. This example of the Cayman GT4 highlights the vehicle's performance, comfort, and appearance offerings and capabilities, ensuring an unforgettable driving experience.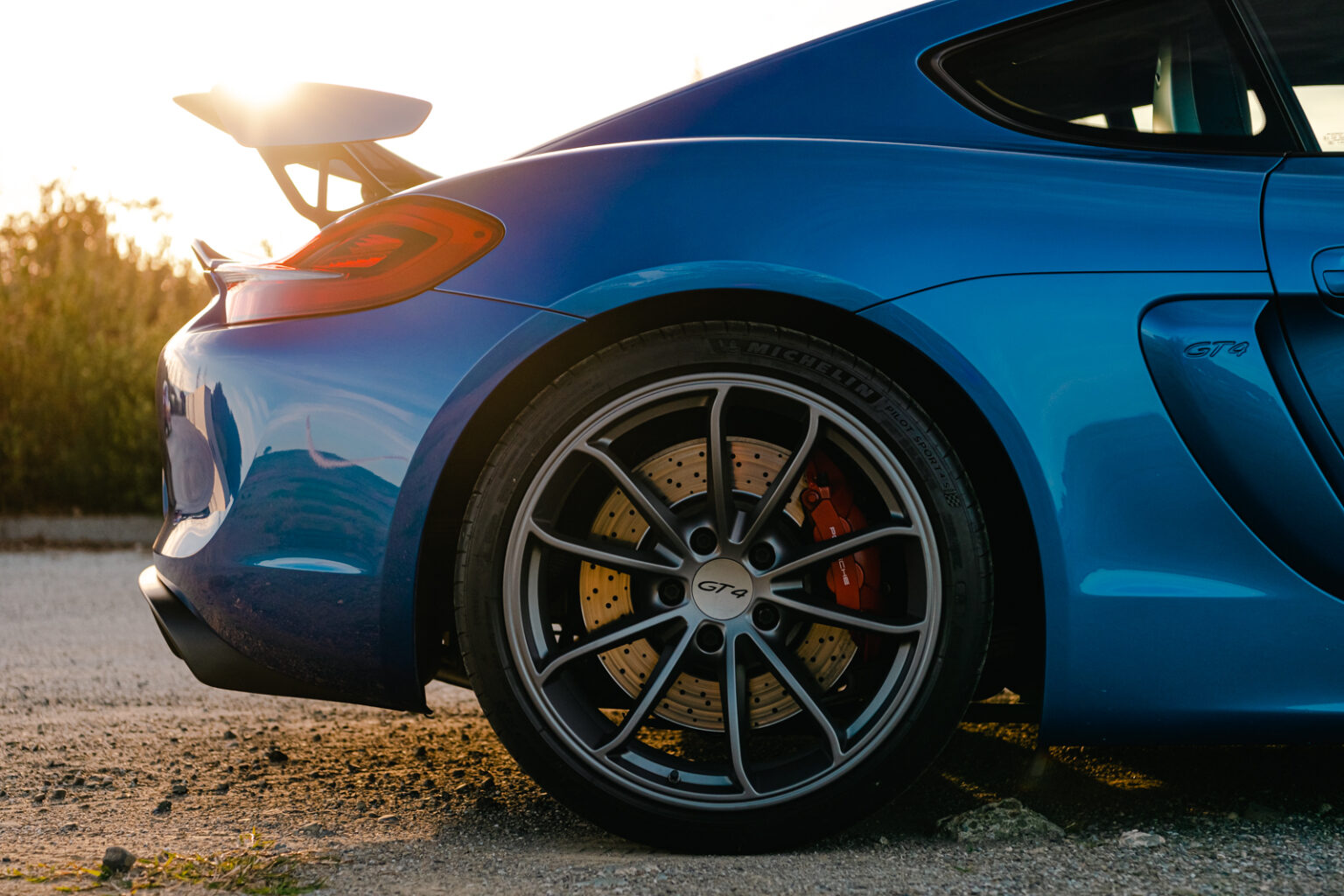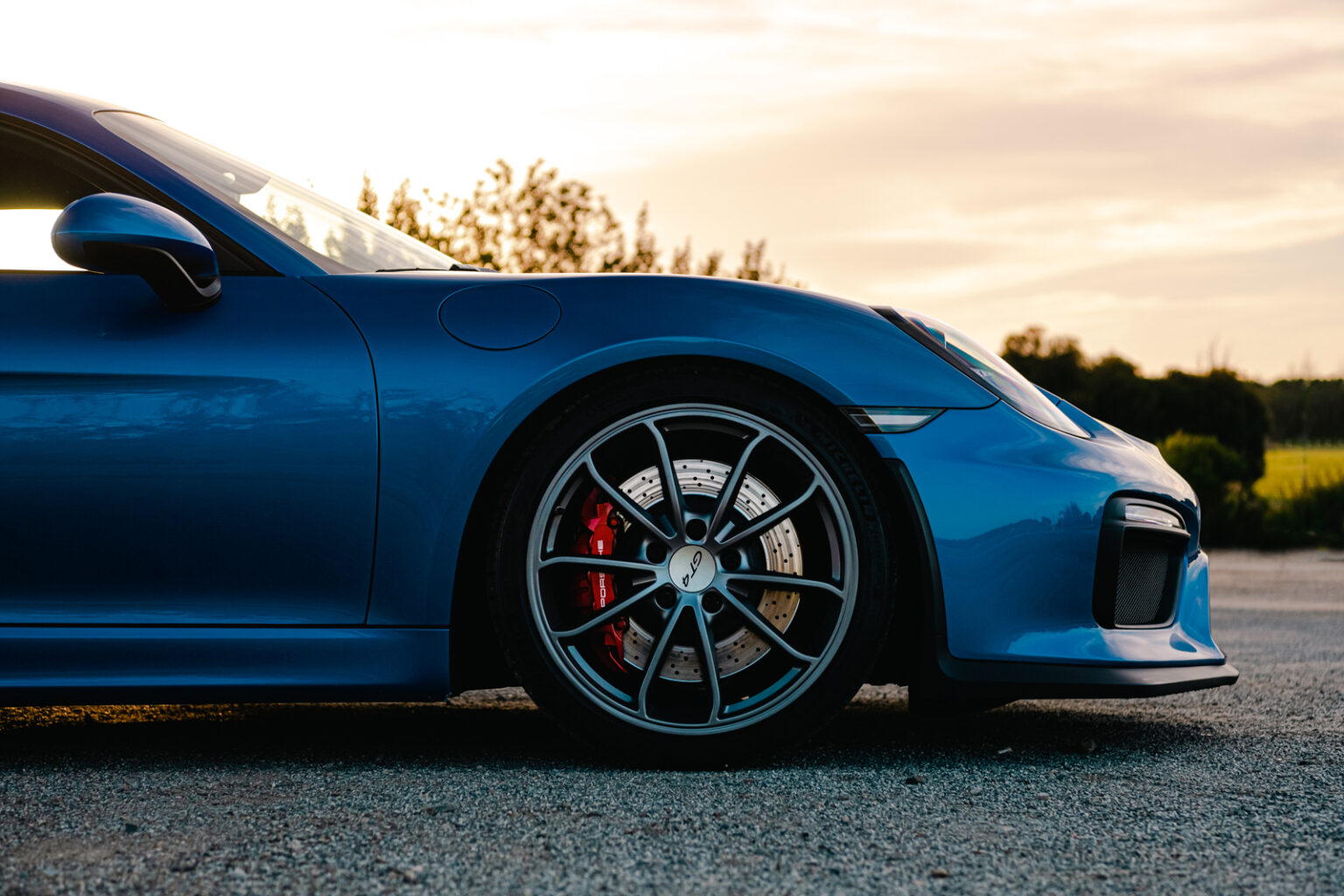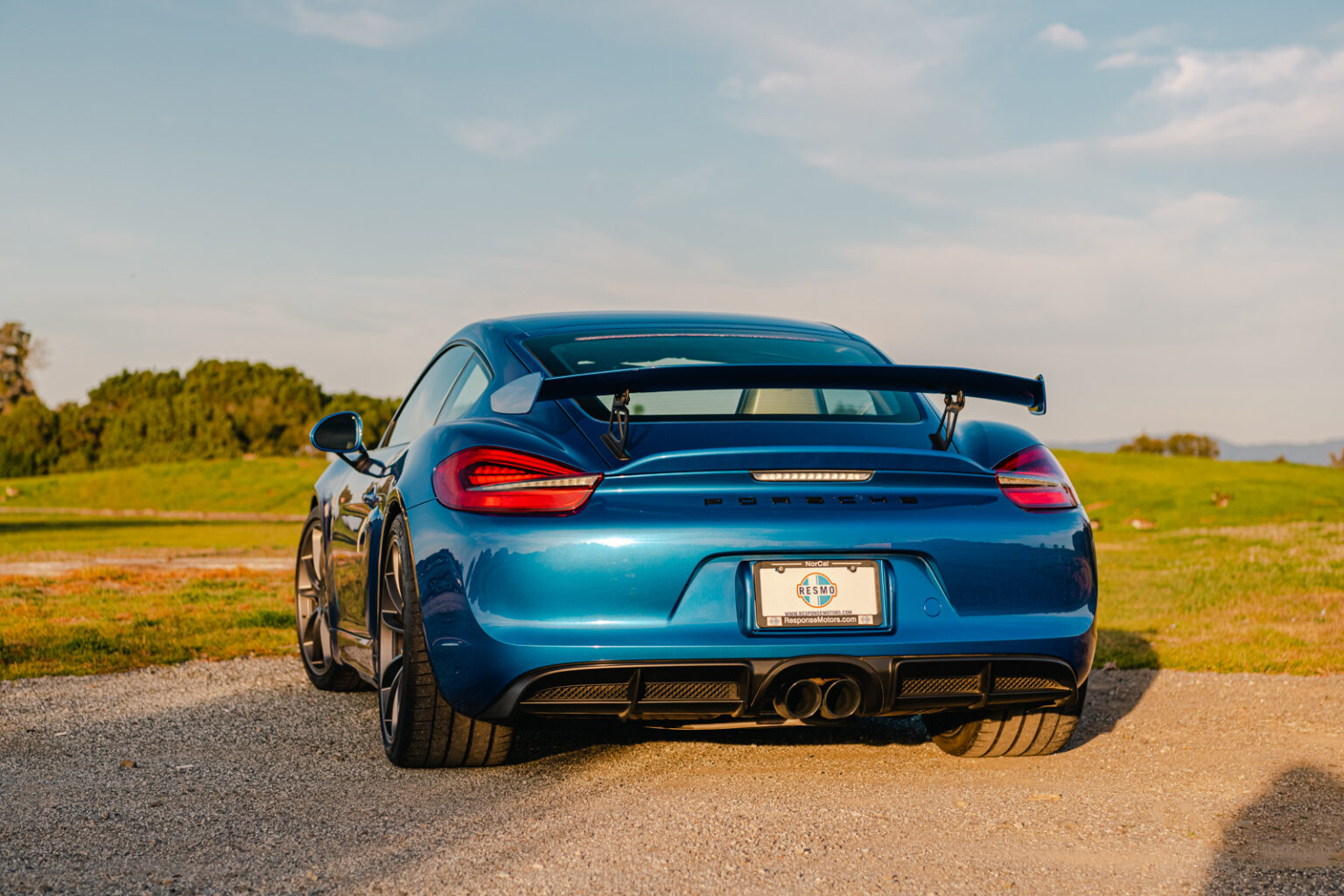 While the Cayman GT4 definitely makes a statement on the streets, this is a car that begs to be pushed to the limits on the track.  We at Response Motors have been fortunate to have a couple of these in our showroom and we look forward to uniting further examples with future eager caretakers!