There are few things in life that can compare to the thrill of getting behind the wheel of a high-performance sports car. The exhilaration of accelerating from 0 to 60 in mere seconds, the growl of the engine beneath you, and the looks of admiration from bystanders as you cruise by all contribute to a sense of satisfaction and accomplishment. Among the myriad of sports cars available on the market, the Porsche Cayman stands out as a true masterpiece of automotive engineering. We'll explore the joys of owning a Porsche Cayman (across all of its trim levels) and compare it to other cars in its style and class.
The Porsche Cayman: A Masterclass in Performance and Design
At its core, the Porsche Cayman is the epitome of sports car perfection. It is a two-seater, mid-engined coupe that is designed with precision, performance, and style in mind. With a low-slung, curvaceous profile, the Cayman exudes an air of elegance and aggression that is unmistakably Porsche. The interior is equally stunning, with plush, supportive seats and a driver-centric cockpit that features the latest technology and creature comforts.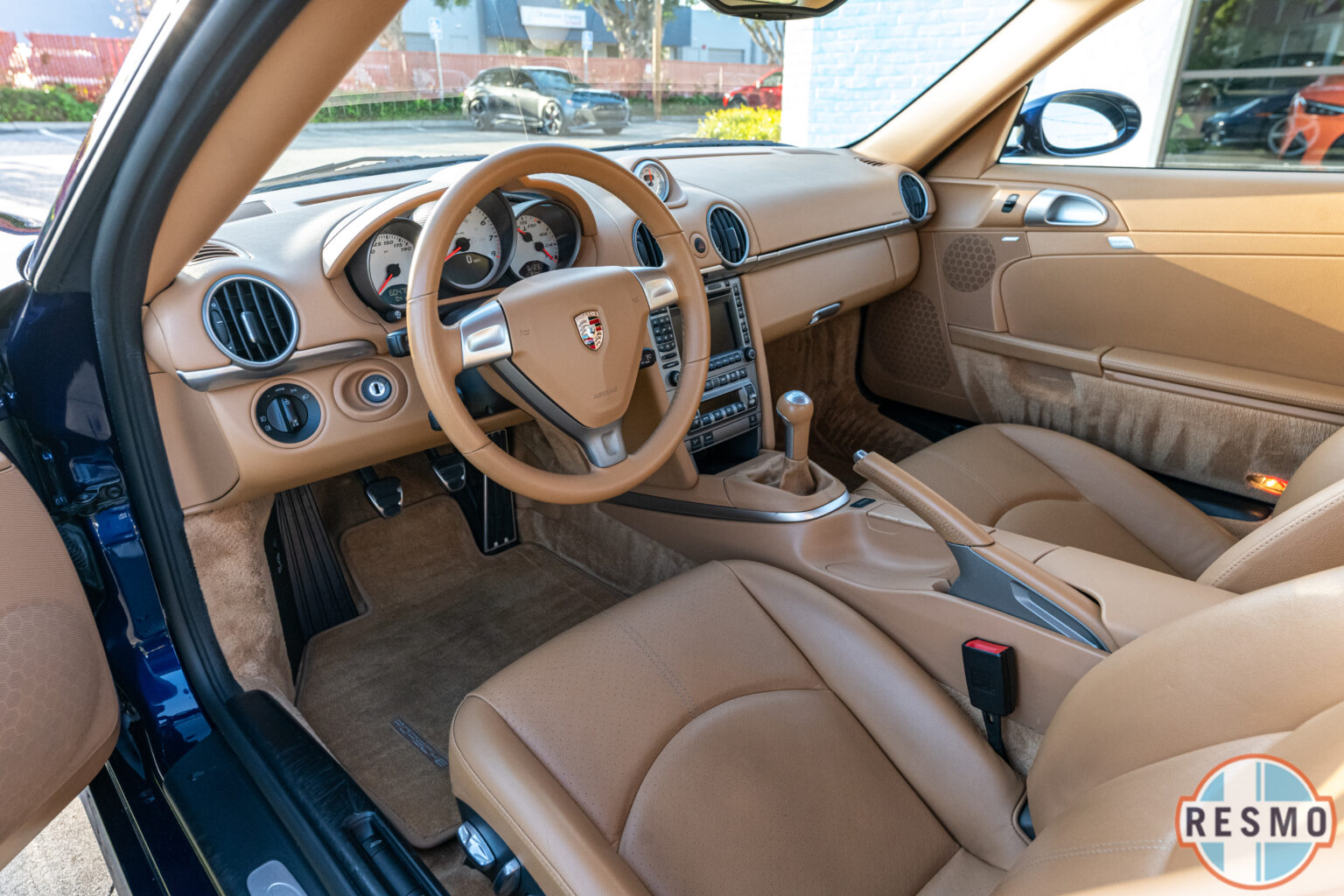 Ignoring the 4-cylinder Turbo variant, under the hood, the Porsche Cayman is powered by a flat-six engine that provides a harmonious blend of power, torque, and efficiency. This potent power plant, combined with the Cayman's lightweight chassis and advanced suspension, delivers an unparalleled driving experience that is both engaging and rewarding. The Cayman's exceptional handling characteristics, razor-sharp steering, and linear power delivery make it a favorite among driving enthusiasts and track-day aficionados alike.
Comparing the Porsche Cayman to its Competitors
To truly appreciate the joys of owning a Porsche Cayman, it's important to compare it to other cars in its style and class. In this section, we'll take a closer look at some of the Cayman's main rivals and see how they stack up against this remarkable sports car.
Audi TT
The Audi TT is a stylish, compact sports car that has gained a loyal following since its introduction in the late 1990s. It features a sleek design, luxurious interior, and front-wheel-drive or all-wheel-drive capabilities that make it an attractive option for those seeking a high-performance vehicle. While the TT offers impressive performance and a comfortable driving experience, it falls short when compared to the Cayman in terms of handling precision and overall driver engagement. The Porsche Cayman's mid-engine layout provides a superior balance, and its flat-six engine delivers a more visceral and engaging driving experience.
BMW Z4
The BMW Z4 is a two-seater roadster that blends performance and luxury in a stylish package. With its aggressive design, potent powertrains, and comfortable interior, the Z4 is a worthy competitor in the sports car segment. However, when it comes to pure driving pleasure, the Porsche Cayman still holds the edge. The Cayman's mid-engine RWD layout and superior chassis tuning provide a level of agility and responsiveness that the front-engine RWD Z4 simply cannot match. Additionally, the Cayman's flat-six engine offers a more distinctive and emotional soundtrack compared to the Z4's inline-six and four-cylinder options.
Chevrolet Corvette
The Chevrolet Corvette is an American icon and a legendary sports car that offers astonishing performance at a relatively affordable price. With a powerful V8 engine, rear-wheel-drive layout, and an array of performance options, the Corvette is a force to be reckoned with on the track and the street. While the Corvette may outperform the Cayman in terms of sheer power and straight-line acceleration, it can't quite match the finesse and balance of the Porsche. The Cayman's mid-engine configuration and sophisticated chassis provide a more nimble and communicative driving experience, allowing it to excel in corners and on twisty roads. Additionally, the build quality and attention to detail found in the Porsche Cayman's interior are a step above what is typically offered in the Corvette.
Jaguar F-Type
The Jaguar F-Type is a strikingly beautiful sports car that offers a wide range of powerful engine options, from a turbocharged four-cylinder to a thundering V8. The F-Type's design and luxurious interior make it a tempting choice for those seeking a high-performance vehicle with a touch of British elegance. However, when it comes to pure driving dynamics, the Porsche Cayman still has the upper hand. The Cayman's lighter weight, mid-engine layout, and superior chassis tuning give it a level of agility and feedback that the heavier, front-engine F-Type cannot quite match. While the F-Type offers an undeniably thrilling driving experience, the Cayman's balance and precision make it the more engaging sports car overall.
Alfa Romeo 4C
The Alfa Romeo 4C is a lightweight, mid-engine sports car that offers an exotic, Italian design and impressive performance credentials. With a carbon fiber chassis and a focus on minimalism, the 4C provides an exhilarating, no-frills driving experience. However, the 4C falls short in terms of refinement and everyday usability when compared to the Porsche Cayman. The Cayman's interior is significantly more comfortable and better equipped, while its flat-six engine offers a smoother power delivery compared to the 4C's turbocharged four-cylinder. The Cayman also benefits from more sophisticated suspension and chassis tuning, which translates to superior handling and a more composed ride.
The Verdict
While each of the cars mentioned above offers its own unique blend of performance, style, and luxury, the Porsche Cayman stands out as the most complete package. Its combination of a mid-engine layout, flat-six engine, and sophisticated chassis tuning make it a driver's dream, offering an unrivaled blend of performance, balance, and engagement. The Cayman's stunning design, premium interior, and unmistakable Porsche pedigree further enhance its appeal, making it a sports car that is both exciting to drive and rewarding to own.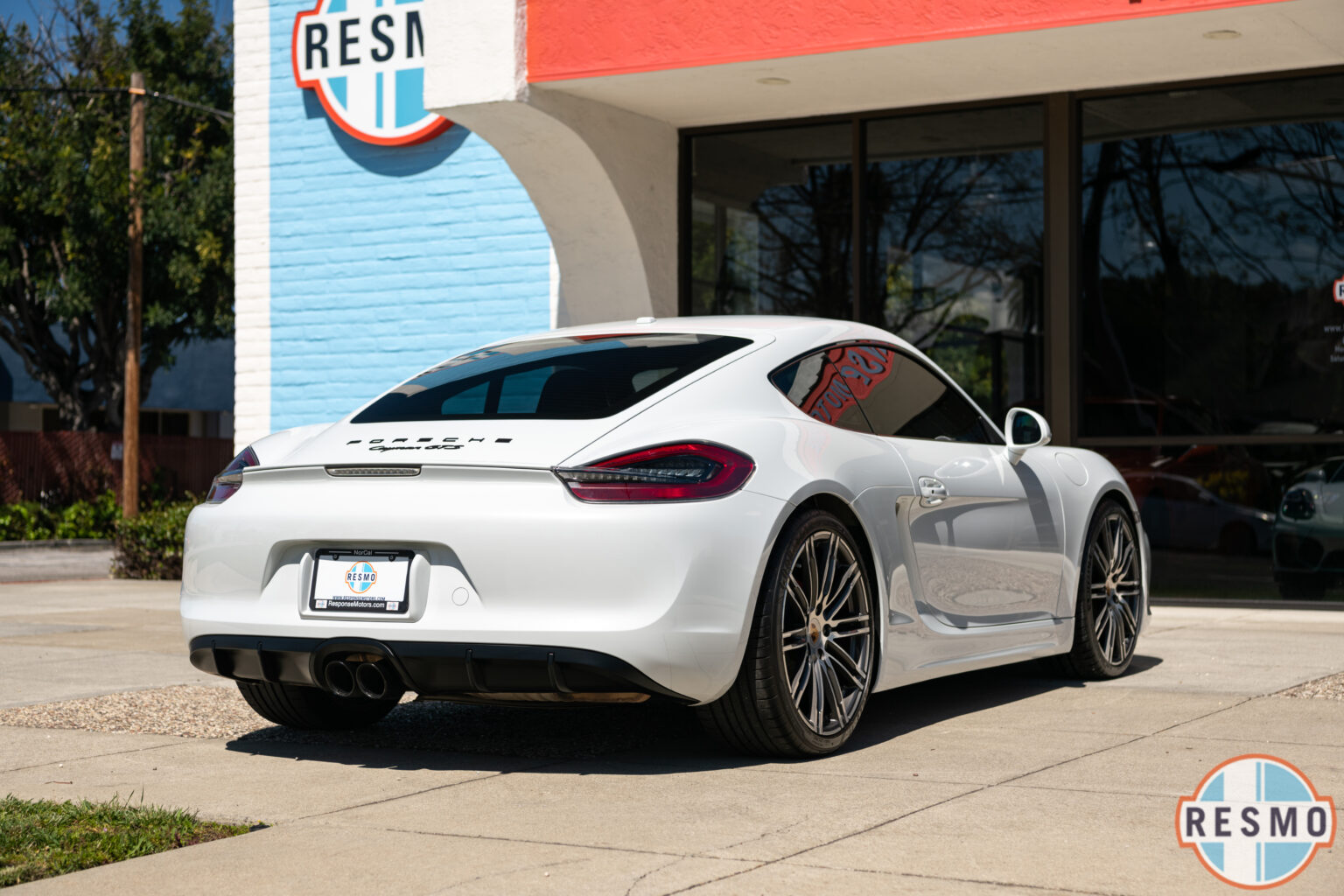 There are plenty of joys of Cayman ownership. From its breathtaking performance and exceptional handling to its elegant design and luxurious interior, the Cayman is the epitome of sports car perfection. When compared to its competitors in the segment, the Cayman consistently rises above, offering a driving experience that is simply unparalleled. For those who appreciate the finer things in life and have a passion for driving, there is no better choice than the Porsche Cayman.